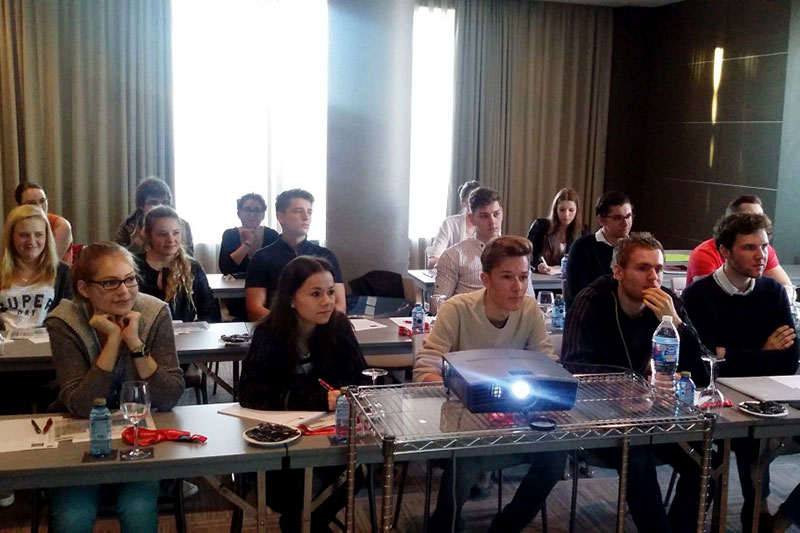 Many Future Students Prepare Themselves in the Natural Sciences
The New Year has barely begun and the ICI is already getting started. Many future medical students, among them also fosterlings of our partner Medical Studies Advisory, have gathered in Alicante, Spain, in order to review their knowledge in the three natural sciences biology, chemistry and physics with our experienced lecturers.
The participants will learn and review basic knowledge for the start of their studies or for national and international admission exams, in the three weeks. The course group is, as is customary at our college, very negligible, with the result that learning success is ensured. The lessons are conducted by lecturers of the Pavel Jozef Safarik University in Kosice, therefore, the learning content is arranged on university level and comprises, in the field of biology, already a range of subjects of anatomy. After the three absolved weeks, the participants receive a course certificate, which can considerably help with university applications for receiving a medical study place, if some may not have received a place yet.
The participants will not just do something for their future, but they can also explore the city of Alicante with its numerous advantages, among them many sights, shopping centers, possibilities to go out and many great and traditional restaurants.
Did you miss the course registration this time? Then take your chance and attend the next Crash Course taking place from 13th July 2015 to 30th July 2015.
You can reach us via our contact form or at:
Tel.: +49(0)5151 – 60969 – 1348
Fax: +49(0)5151 – 60969 – 1358